Cameras with built in NVR, VMS and SSD technology
Cameras with built in NVR, VMS and SSD technology
IP Video with
Advanced AI Analytics
Avigilon manufactures world class surveillance cameras equipped with Self Learning AI analytics that continues to monitor and adapt to the scene for accurate video alarming.
The Avigilon technology has been integrated into Suretek's RemoteGuard video monitoring solution which enables our installers to earn recurring revenue every month.
Self Learning Analytics and UMD

Avigilon's AI Analytics combined both Self Learning Analytics and Unique Motion Detection combined to deliver unprecedented movement alarm notification and accuracy.
The H4 HD camera range include AI Analytics that offer proactive surveillance capturing alarm events while ignoring redundant movement.
The AI analytics are managed by the camera and the events can be quickly accessed and searched via Avigilon Control Center software.
Avigilon's AI Analytics system are compatible with the RemoteGUARD network which allows you to offer high-end video monitoring with every Avigilon installation.
Integrates other brands
The Avigilon Control Centre (ACC) video management software facilitates an all encompassing ecosystem that lets you add ONVIF compatible camera brands with Avigilon devices.
From within the ACC software interface you can also manage and configure multiple system simultaneously - cameras, POS, ANPR/LPR and access control.
In addition to video management software, Avigilon provides a range of NVRs and video appliance that increases your integration options.
The recently released Avigilon AI Appliance can be used to overlay high end analytics to standard H.264 cameras that may already be installed onsite.
Integrates other brands
Avigilon LPR analytics automatically reads license plate information from vehicles, linking individual plates with live and recorded video. This enables security operators to search and instantly find specific captured license plate video for verification.
The LPR analytics, is available in Avigilon Control Center (ACC) 6 software, captures, recognizes, and searches license plates with high accuracy.
LPR data privacy protection features enable you to restrict LPR data access and set automatic LPR data retention time and deletion rules.
Your LPR system can also be connected to the RemoteGUARD video monitoring network.
Integrated Thermal Analytics

The Avigilon H4 Thermal camera integrates thermographic imaging with the Self Learning Analytics to provide a cost effective, highly accurate outdoor monitoring solution that will monitor and detect movement very large areas.
The onboard analytics can be trained to ignore irrelevant "objects" such as animals, while alarming on people and vehicles. Movement can be accurately detected beyond 70m from the device even through heavy fog, rain or smoke.
The thermal technology connects directly with the Avigilon Control Center (ACC) video management software and also the RemoteGUARD video monitoring network.
Verified Emergency Response

Add 24/7 video monitoring services to your Avigilon system installations by connecting your cameras to the RemoteGUARD network.
The RemoteGUARD network is a patented solution that provides monitoring centres with instant visual verification of "who" or "what" has caused the alarm event so the operator can make an informed decision as to whether or not a police emergency response is required, (see video monitoring vs. video verification)
Cameras equipped with Avigilon's Self Learning Analytics are perfectly suited to RemoteGUARD because of its inherent ability to detect of movement of humans and vehicles outdoors.
H4 Mini Dome
Indoor dome, tiny form factor, ideal for discrete surveillance. Modular design allows for fast install. Also includes Unusual Motion Detection analytics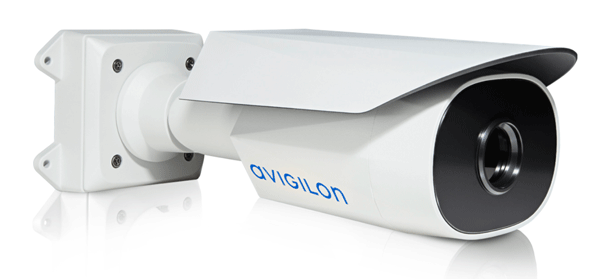 H4 Thermal
Detects heat radiation so can accurately monitor movement over distances in all lighting and environmental conditions. Includes Self Learning Analytics.
H4 Video Intercom
Hemispheric door access station with 2-way audio/video intercom , day/night IR, vandal resistant and completely weather resistant for Outdoors.
H4 SL Cameras
These entry cameras are available for Indoor and Outdoor installation. Also includes Unusual Motion Detection analytics.
H4 Multisensor
Featuring 3 or 4 individually configurable camera sensors that can be re-positioned for super wide view. With Self Learning analytics.
H4 PTZ IR
With 360˚ continuous panning and responsive tilt. Available in 1 MP (with 45x) and 2 MP (with 30x) camera resolutions, and 250m IR range.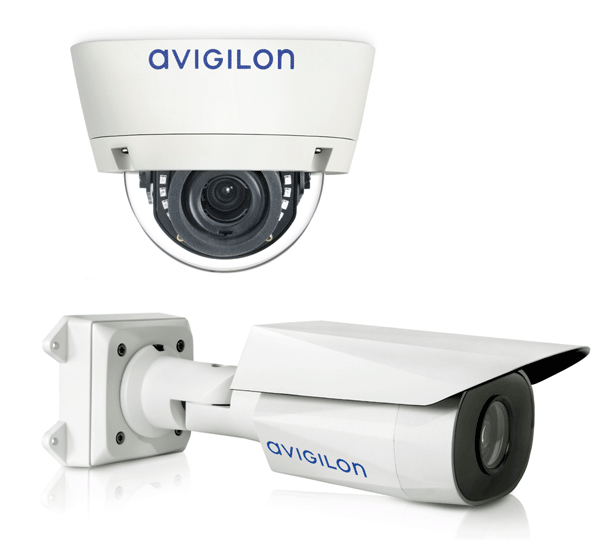 H4 HD Cameras
This line of cameras are available for Indoor / Outdoor, and include Self Learning Analytics and Unusual Motion Detection (UMD).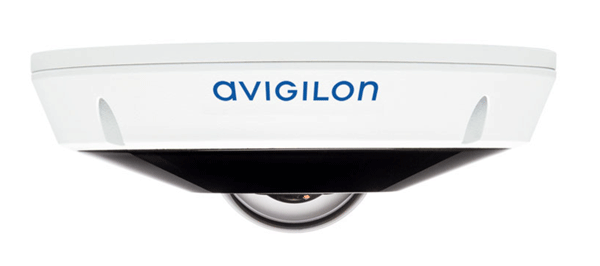 H4 Fisheye
Captures a 360˚ hemispheric field of view. Designed to be ceiling mounted indoor or outdoors. Available in 6 and 12 megapixel (MP) resolutions
NVRs and Workstations
Avigilon provide an extensive range of hardware solutions for managing, recording and viewing video. Onsite warranties apply or
H4 ES Cameras
Indoor / Outdoor cameras with decentralized NVR technology, including ACC™ management software, SSD, Self Learning Analytics and UMD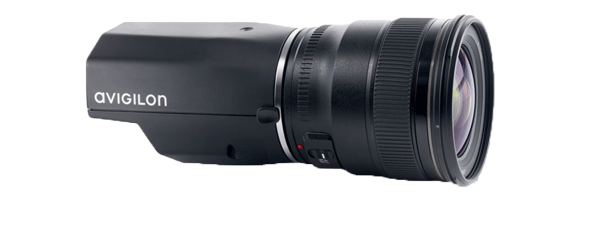 HD Pro
H4 HD Pro cameras cover vast areas in large detail, making them ideal for stadiums, ports, and critical infrastructure. 8MP to 30MP resolutions models.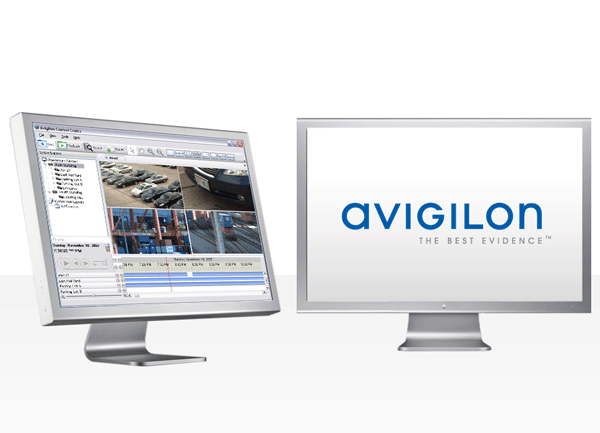 Avigilon Control Centre
Advanced video management software that allows you to integrate differing devices and brands. Available as Core, Standard and Enterprise.